http://www.stylelist.com/2012/05/17/prada-vintage_n_1522257.html#slide=988116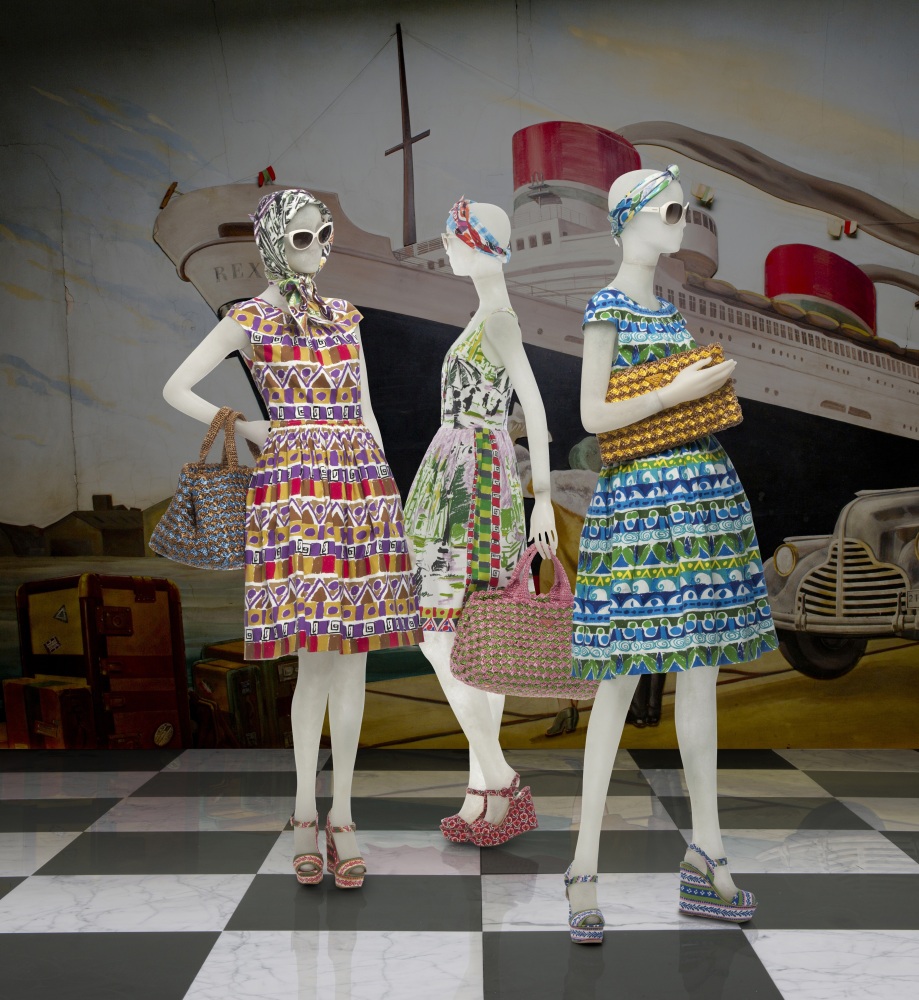 Just in time for Cannes, Prada has released a capsule collection of cotton popeline dresses, canvas wedge sandals, silk scarves and raffia crochet bags that are perfect for those heading to the French Riviera's famed film festival. Even if you're staying put, these pieces will look just as chic around the city on weekends. The collection (in stores now) is a continuation of the vintage-inspired print collection that Prada released back in 2010. Called "Le Voyageur" (French for "the traveler"), these latest pieces feature patterns borrowed from old European post cards, with silhouettes that have got a summery retro vibe. And though steeply prices at $850, this is still pretty reasonable for the brand.
Below are a few authentic vintage prints with a much smaller price tag, but just as much style and spunk!
Vintage Emilio Pucci cotton shirt waist dress $450, Vintage Retro Print Dress $50, Vintage Averardo Bessi Blue Abstract Print Jersey Dress $250
The post Prada's Vintage Inspired Prints appeared first on The Vintage Fashionistas.